Meet Our Extraordinary Female Boerboels
Find Your Perfect Companion Among Our Female Boerboels
With a steadfast commitment to the well-being and quality of our Boerboels, our dedicated breeding program ensures that each female is raised in a nurturing environment. We take pride in carefully matching our extraordinary Boerboels with families who genuinely appreciate the unique needs of this remarkable breed. Discover the epitome of grace and strength with our female Boerboels at Top Tier Boerboels today.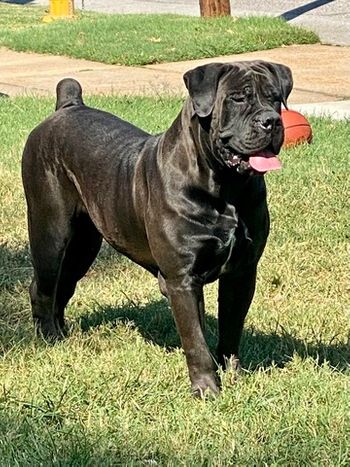 Top Tier Harley
Radiating elegance with her shiny black coat, Harley is the daughter of Barbarian Bagheera and Padiachy Violet. Her striking presence and unwavering loyalty make her an excellent choice for those seeking a devoted guardian.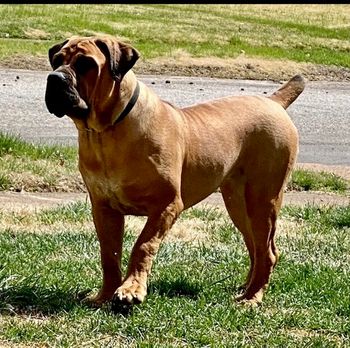 Top Tier Amina
Meet Top Tier Amina, a captivating Boerboel with a delightful light brown coat. With a lineage tracing back to Cooper (Elevation Cooper) and Padiachy Violet, Amina embodies the perfect fusion of beauty and intelligence. She effortlessly becomes an exceptional companion and steadfast protector, making her an ideal addition to any loving family.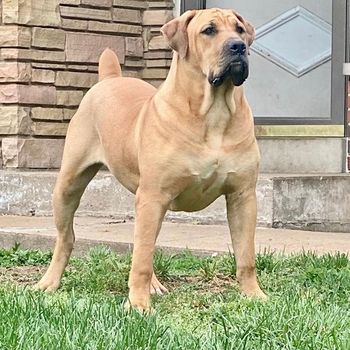 Top Tier Mariah
Captivating with her tan coat, Mariah inherits her lineage from Cooper (Elevation Cooper) and Padiachy Violet. With her graceful demeanor and nature, Mariah brings a charm to every moment.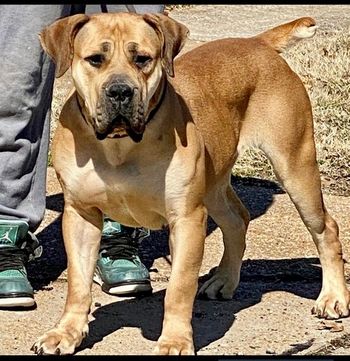 Trebla Kayla
Enchanting with her light brown coat, Kayla is the daughter of Maweza Disselboom and Trebla Jasmine. Known for her unwavering loyalty, Kayla will be a devoted and loving member of your family.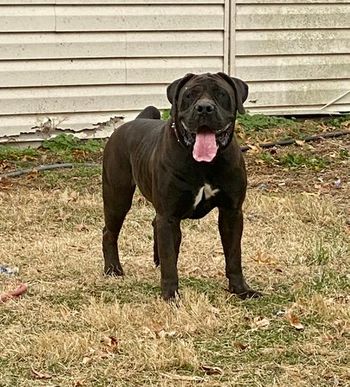 Top Tier Puma
Exuding elegance with her sleek black coat, Puma has a lineage tracing back to the renowned Barbarian Bagheera and Padiachy Violet. She is the perfect blend of beauty, strength, and confidence. Her remarkable presence is sure to leave a lasting impression wherever she goes.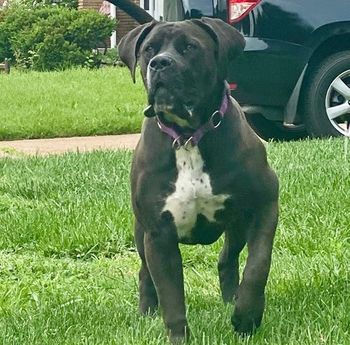 Top Tier Missy
Standing out with her black coat and white chest, Missy is the offspring of Ghost (Top Tier Ghost) and Top Tier Willow. With her confidence and stature, Missy makes a strong guard dog for your home.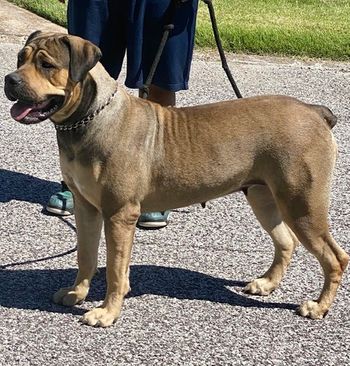 Powell Boerboels Africa
As a daughter of Elevation Pepsi and Big Sky BBD Zina, Powell Boerboels Africa carries the legacy of exceptional lineage. Her grace and presence make her a seamless fit in your family.
What our customers are saying

"Great experience with Top Tier. We brought our beautiful boy home just after Thanksgiving. He has the best personality and a wonderful addition to our home. Top tier is professional and helped me walk through the process. We couldn't be happier with our new pup."
— Stina R.

"On 8 Nov, 2021 I picked up "Gunny". He is very smart and very socialized. He is 12 weeks old now (15 Nov) and is learning the basic commands very easy/fast. He has a heart of gold. My vet said Von had did a great job vaccinating and documenting him. I would highly recommend Top Tier Boerboels!"
— Brian H.

"The entire process has been amazing. Our pup is the smartest and easiest gentle giant I have ever owned. He is so easy to train. If I have any questions, Top Tier is right there willing to answer and help in anyway. We couldn't be happier with Top Tier."
— Robert S.