Top Tier Boerboels For Sale
Buying a Boerboel from Top Tier Boerboel is a great opportunity for those looking for a wonderful new addition to their family. These South African Mastiffs are perfect for families looking for a guard dog that is intelligent and protective, while also being gentle and loving companions.
Whether you're looking for a pup to join you on your outdoor adventures or just a furry friend to keep you company at home, a Boerboel is the perfect match. As a family-owned business based in St. Louis, MO and Chicago, we are dedicated to finding you a furry friend to grow your family. Continue browsing to find your perfect furry companion, and contact us with any questions!

High-Quality Dogs
At Top Tier Boerboels, we carefully plan our breedings to ensure the production of healthy, well-tempered, and beautiful Boerboel puppies. Our breeding program emphasizes the preservation of the breed's characteristics, including their intelligence, loyalty, and protective nature. Stay tuned for updates on our upcoming breedings, where we aim to match exceptional sires and dams to produce the next generation of remarkable Boerboels.
Adult Dogs For Sale
Occasionally, we have adult Boerboels available for sale. These dogs are carefully selected and raised with love and care. They come from champion bloodlines and possess outstanding traits that make them excellent family companions and guardians. Our adult Boerboels are up-to-date on their vaccines and well-trained, so they are ready to be the perfect companion for your home. If you are interested in an adult Boerboel, please contact us for more information about the dogs currently available.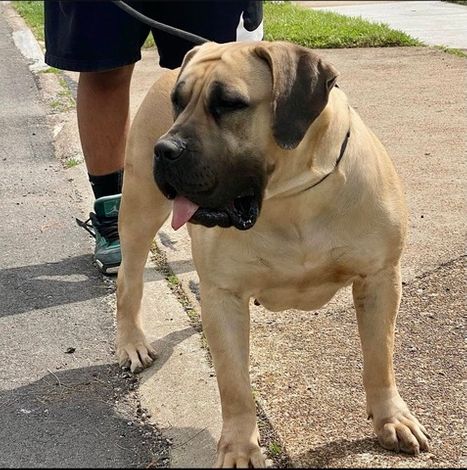 Adult Female: Top Tier Summer
Summer is one of our beloved adult dogs for sale, as she is four years old and very well-tempered. With a stunning white coat, Summer hails from the lineage of King (D&K second-to-none king) and Annie (Noble Lady Annie). She has a firm build, making her a great guardian for your family. Summer's loyalty to the ones she loves is unmatched. Exuding the true spirit of a farm dog, she is an invaluable companion. She has never been bred and is up-to-date on her shots. A true family companion just waiting.
Boerboel Puppies For Sale
Our Top Tier puppies are just that, top tier. We are dedicated to raising them in a nurturing environment, so they can receive early socialization and proper care. We prioritize health, temperament, and conformation, ensuring that each puppy represents the best of the Boerboel breed. Check out our current available puppies and reserve your future companion today. Please note that availability may be limited, so contact us as soon as possible to secure your reservation.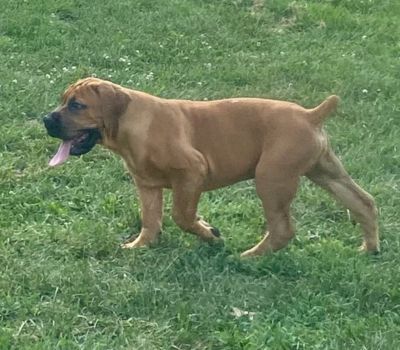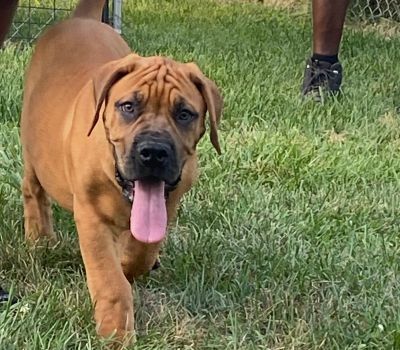 Male Puppy: Top Tier Kong
Born on April 3rd, 2023 to parents Dynasty Rafiki & Top Tier Harley, Top Tier Kong has brought nothing but joy to the Top Tier family. He is full of spunk with the gentlest heart. Kong would make a great addition to any family and is great with kids. Up-to-date on shots, Kong is ready to find his forever home.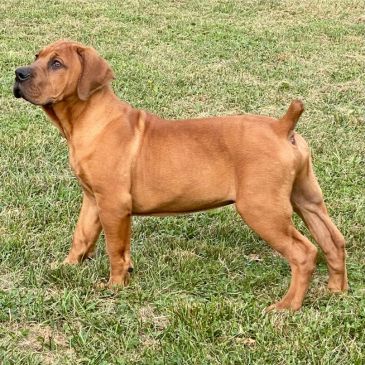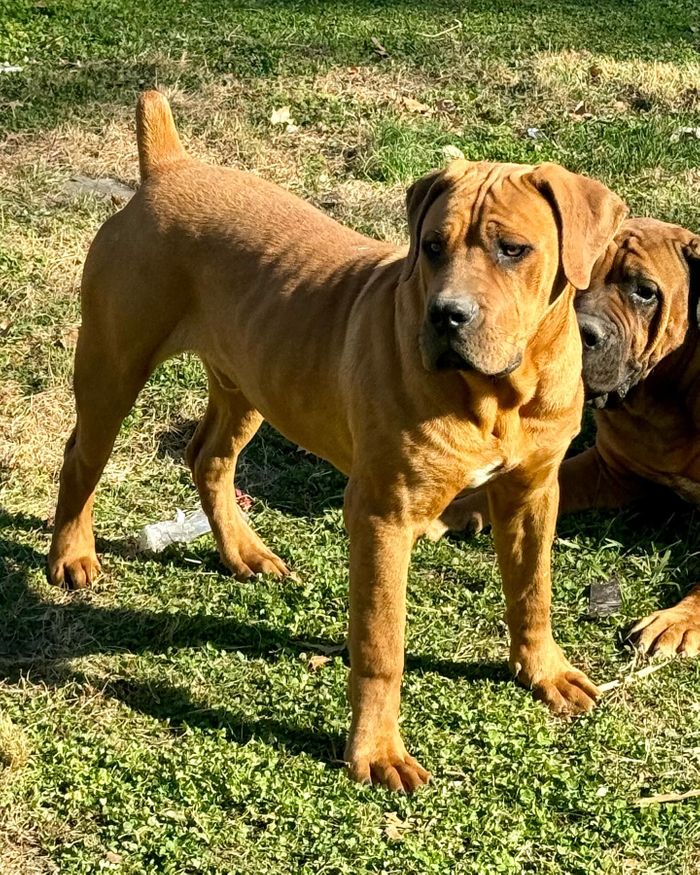 Male Puppy: Top Tier Marley
Sibling to Kong, Top Tier Marley was also born of parents Dynasty Rafiki & Top Tier Harley on April 3rd, 2023. Sweet Marley is intelligent and energetic, with a strong Boerboel build. Top Tier Marley would make a wonderful addition to your home, and he is up-to-date on all his shots.
What our customers are saying

"Great experience with Top Tier. We brought our beautiful boy home just after Thanksgiving. He has the best personality and a wonderful addition to our home. Top tier is professional and helped me walk through the process. We couldn't be happier with our new pup."
— Stina R.

"On 8 Nov, 2021 I picked up "Gunny". He is very smart and very socialized. He is 12 weeks old now (15 Nov) and is learning the basic commands very easy/fast. He has a heart of gold. My vet said Von had did a great job vaccinating and documenting him. I would highly recommend Top Tier Boerboels!"
— Brian H.

"The entire process has been amazing. Our pup is the smartest and easiest gentle giant I have ever owned. He is so easy to train. If I have any questions, Top Tier is right there willing to answer and help in anyway. We couldn't be happier with Top Tier."
— Robert S.
Find Your Perfect Match
If you are interested in our available Boerboels, contact us today! Boerboels of any age are an excellent choice for anyone looking for a devoted companion and protector. With their calm and confident demeanor, Boerboels are sure to make a great addition to any home. Fill out our questionnaire and find your perfect Boerboel match!